COMMERCIAL PROJECTS
Riverview Condos - S. Yarmouth, MA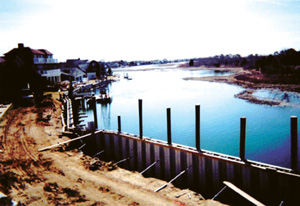 Solid Earth Technologies, Inc. worked in conjunction with a local engineering firm and marine contractor to install tieback anchors for a bulkhead replacement project on Cape Cod. Tieback anchors were installed from the top of the existing bulkhead on one section and from the top of an embankment in an area where a new composite bulkhead was to be installed. The installation utilized both a small excavator and handheld equipment.
---
Elder Services - Lynn, MA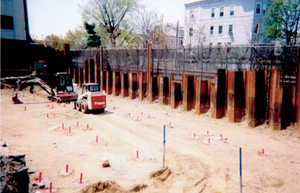 Solid Earth Technologies, Inc. worked with a large general contractor specializing in commercial construction to install 105 new construction piers.  The site presented many challenges due to the close proximity of the railroad tracks owned by the MBTA, as well as the presence of underground utilities throughtout the work area.  Utilizing small excavation equipment and the use of helical piles, Solid Earth Technologies, Inc. was able to complete the installation without any negative impact on the railroad tracks or underground utilities.
---
The Learning Center for the Deaf - Framingham, MA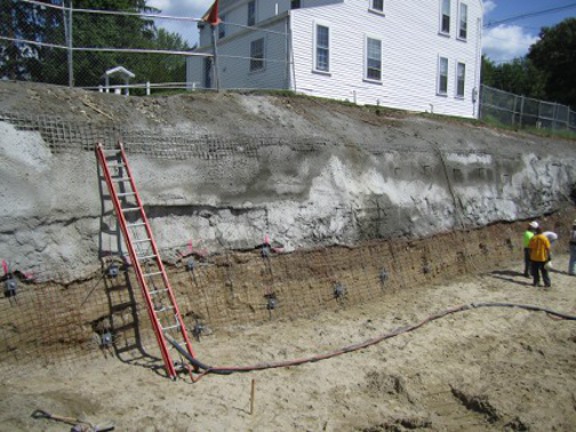 The excavation support for the foundation of the new learning center was adjacent to a historical building and a parking lot. The excavation was up to 27 feet deep. Eighty soil nails and 3344 square feet of shotcrete was used to support the excavation.
---
Epic Enterprises/Pepsi Production Plant - Ayer, MA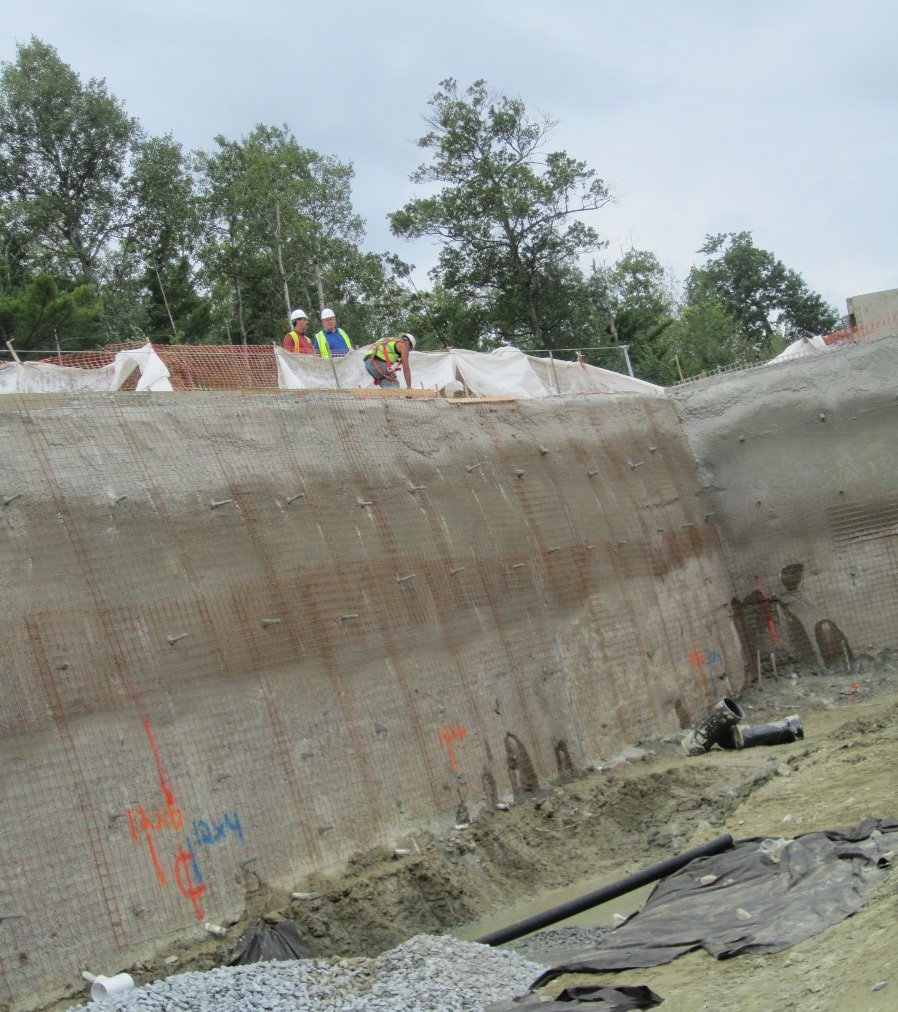 The manufacturer planned an addition with one side to be built directly adjacent to a road which mainly serviced shipping and receiving vehicles and another side adjacent to a parking lot.  The permanent excavation support walls totaled over 520 feet long and up to 22 feet tall.  They consisted of 320 AB Chance helical soil screws and over 8000 square feet of shotcrete two layers deep.
---
Commonwealth Ave. Duplex - Newton, MA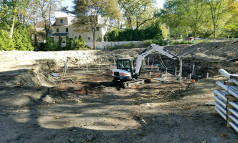 The project was to build a new 2 story duplex residence.  A pile supported foundation was needed due to the unsuitable and compressible soil condition.  116 new construction helical piles were designed into the plan with 40 kip ultimate capacity, going 35 feet deep.
---
Condos - Gloucester, MA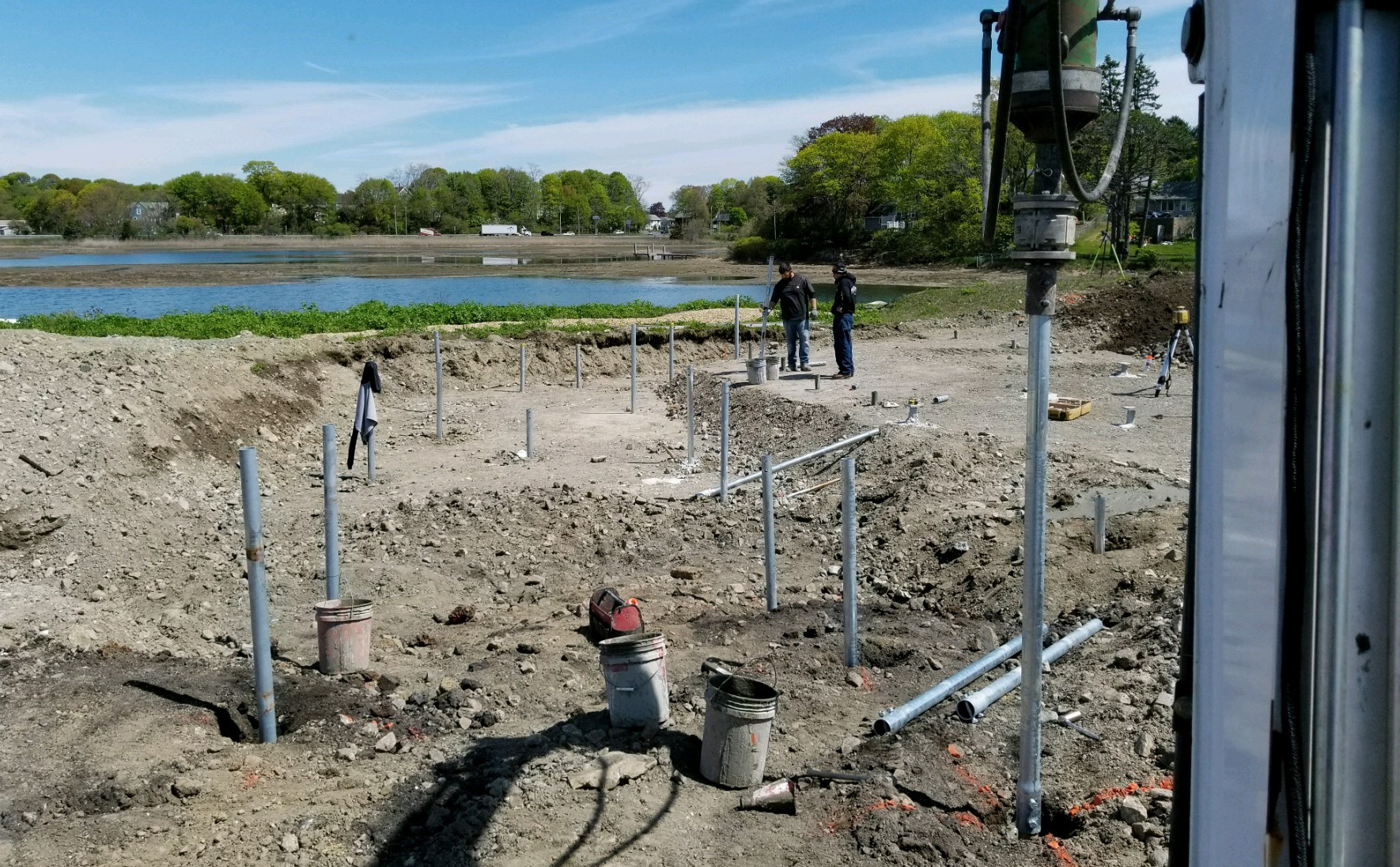 77 helical piles with 50 kip ultimate capacity and approximately 40 feet deep were installed to support two new condo units by coastal wetlands.
---
Please contact us to find out how we can assist in your project.